International Travel: Policies and Procedures
Below you can find information about the The International Travel Risk Management Committee and Policies and Procedures for Student International Travel on College-sponsored Activities

Members: Provost Thomas Stephenson, Director for Off-Campus Study Pat Martin, Faculty Advisor for Off-Campus Study Carina Yervasi, General Counsel and Secretary of the College Sharmaine LaMar, and the Assistant VP Finance and Controller Alice Turbiville.

The committee serves to develop policies and procedures concerning international travel by members of the College community and to centralize the dissemination of appropriate resources. The committee meets monthly during the academic year.

Specifically the committee:

Reviews petitions for undergraduate student travel to countries with U.S. State Department travel warnings or advisories.

Develops policies and procedures related to the health, safety, and security of participants in international College activities and to the College's international travel risk management.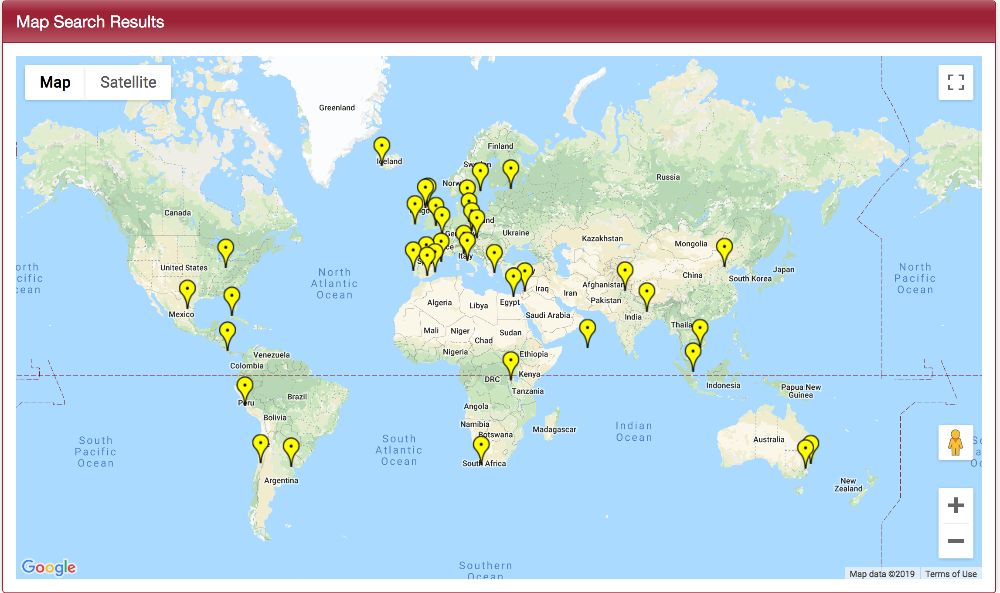 FALL 2019 STUDENT MAP
The Off-Campus Study Office (OCS) must be notified of any proposed international travel. Any faculty, staff, or student involved in organizing international travel should contact OCS well in advance of the proposed travel.
OCS will develop an on-line travel registry for each type of travel. Students must complete the registry before any funding is dispensed to them or on their behalf.
As part of the travel registry, students are required to have an international travel health consultation by the Worth Health Center. These are offered during the academic year. Students are expected to make these appointments at least two months prior to travel or two months prior to the end of the semester prior to travel.
OCS will provide orientation to individuals or groups, or on-line.
OCS provides a handbook, Practical Matters, available on the OCS website with basic international travel information.
Once all requirements in the travel registry are complete, OCS will register students in the College's CISI international travel and health insurance policy for the duration of the sponsored time abroad. NOTE: Students who participate in the College's Semester/Year Study Abroad program will be either covered by the CISI policy or a policy offered by the host study abroad program, when that policy is considered to be sufficiently equivalent to the CISI policy.
OCS will notify departments and centers on campus when their sponsored participants have completed their OCS requirements, since normally funding is not available until these are finished.
Link to CISI